ESUT Final Year Student Israel Okoye Gets Missing
A young man has just been declared missing in Enugu State, Enugu and one of his friends has taken to social media to share his picture and hopes that good willing Nigerians will help find him.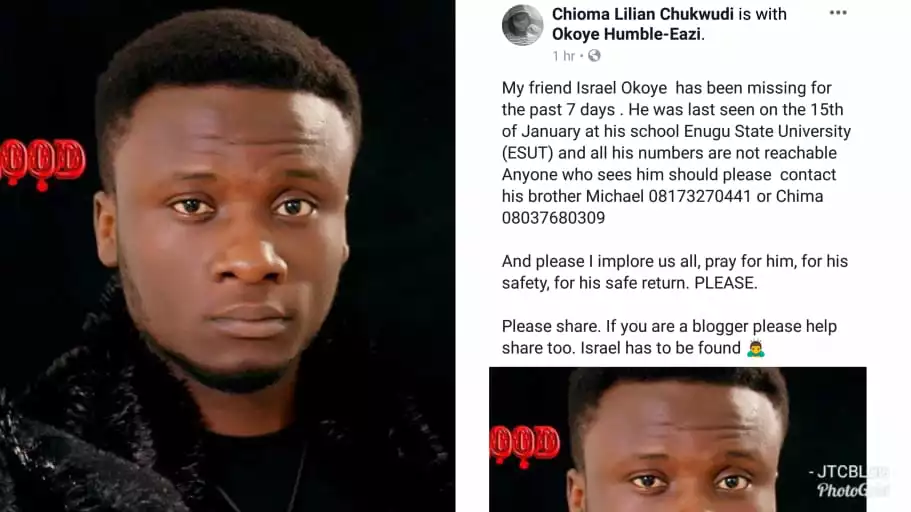 The young man who was identified as Israel Okoye is a (400) final year Mass Communication student of Enugu State University of Science And Technology (ESUT).
Israel Okoye was declared missing on the 15th of January, 2019.
According to Israel Okoye's brother, Michael, he narrated that Israel Okoye who lives in school got a call from a strange number that faithful day, and he left in a hurry. Since then, he has not returned.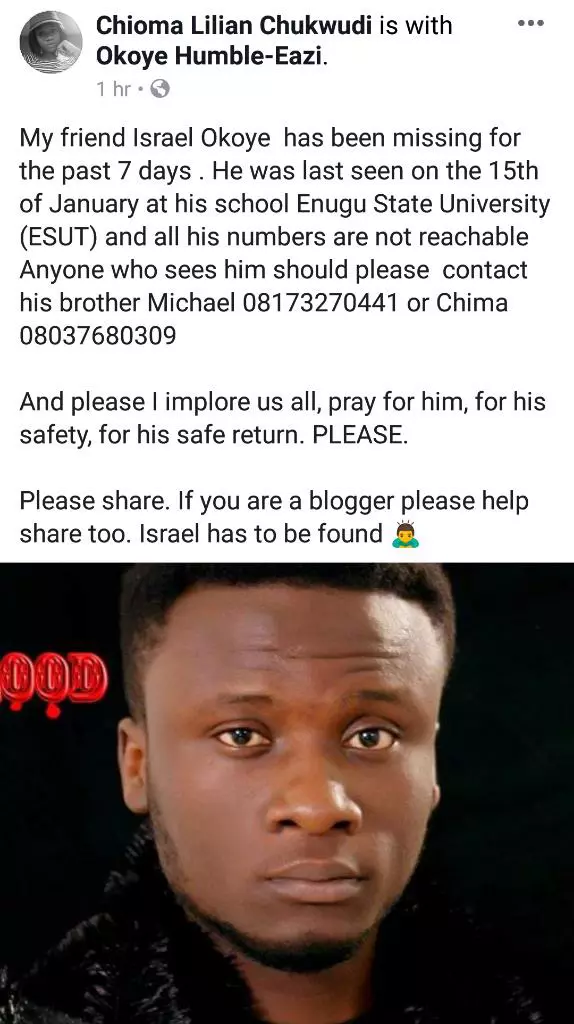 One of his friends shared his with the caption:
"My friend has been missing for the past 7 days. He was last seen on the 15th of January at his school Enugu State University (ESUT) and all his numbers are not reachable Anyone who sees him should please contact his brother Michael 08173270441 or Chima 08037680309
And please I implore us all, pray for him, for his safety, for his safe return. PLEASE.
"Please share. If you are a blogger please help share too. Israel has to be found �"